<![if !vml]><![endif]>

ALL AMERICAN POST

133 NORTH SAGUARO

APACHE JUNCTION, AZ 851

20

(480) 982-5039

YOUR Post Needs YOU Do you have a trade or specialty—and would sign up on a volunteer list—to leave a phone number as a member we could call if needed? Please leave your number at the canteen—we would MUCH appreciate it!
Your Commander welcomes you to Post 9399.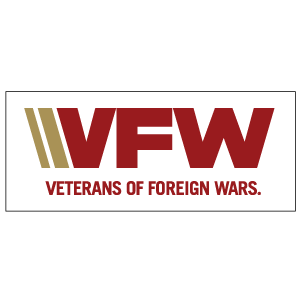 We are proud to announce we are a non-smoking facility!

<!

The VFW, with its Auxiliaries, includes 2.6 million members in approximately 9,000 Posts worldwide.
Our accomplishments are many, including lobbying for a GI bill for the 20th century; donating more than $1 million each to the Vietnam, Korean, Women in the Service and World War II memorials; fighting for compensation to veterans diagnosed with Gulf War Syndrome; and improving VA medical centers services for women veterans. In 2001, VFW unveiled its tribute to service and country with its dedication of Centennial Plaza. Annually, VFW members and its Auxiliaries contribute more than 13 million hours of volunteerism in the community, including participation in Make A Difference Day and National Volunteer Week. From providing $2.5 million in college scholarships to high school students every year to encouraging elevation of the Veterans Administration to the president's cabinet, the VFW is there-- honoring the dead by helping the living.
VFW Auxiliary Life Membership




Auxiliary Members - do you need to update your address, print out your card, renew? Click here for instructions on how to do that.

Dept of AZ VFW Auxiliary Website
National VFW Auxiliary Website

AUXILIARY MEMBERSHIP DUES

NEW members, the cost is $40 ($30 +$10 Initiation Fee).
ANNUAL dues are $30.
LIFE dues are based on age in the current year- see link above. Add $10 if NEW Member.


Get A Copy Of Military Record DD 214
Flag Folding and The Flag Draped Coffin

Interested musicians, contact our Entertainment Committee: Call Tom King at 402-432-8920


Upcoming Events

*50/50 Drawing on Friday nights at 7 PM.

*Music - Friday nights 5-9 PM.

POST PHOTOS

*Texas Hold'um - Saturday nights 5 PM.
Also Tuesday nights EXCEPT 2nd Tues of month.

Post & Auxiliary meeting times
6:00 PM on 2nd Tues of month.


NOTE: Jam Sessions on Sunday's in summer months are To Be Announced (TBA). Call the Post to verify if music will take place.

*Music in Canteen - August 5th & 19th, 1-4 PM. Red Door playing.

*Feather Party - August 25th, 5-7 PM

QUEEN OF HEARTS ON MONDAY'S
Tickets sold 5:00 - 7:15 pm, Drawing at 7:30


Monday - "Burger Night"

Friday - "Steak & Fish Night"

**Kitchen Hrs**
Monday: Biscuits & Gravy 8-10 am / 5-7 pm
Tuesday: Biscuits & Gravy 8-10 am
Wednesday: 8-10 am / 3:30-5:30 pm
Thursday:Biscuits & Gravy 8-10 am
Friday: 8-10 am / 5-7 pm
Saturday: 8-10 am (only on 4th Sat)
Sunday: 8-10 am / 12:30-2:30 pm
Canteen Lunch - Mon-Fri, 11 am - 1 pm

!!ATTENTION!!

The kitchen will be closed for Breakfast 6/1 - 9/30/23
on the following days only...
Mondays, Thursdays & Saturday's EXCEPT 4th Saturday of the month.




NO ANIMALS ALLOWED IN POST UNLESS SERVICE ANIMALS
(This is the law.)

VFW POST 9399 IS POSTING NOTICE
NO FIREARMS ALLOWED